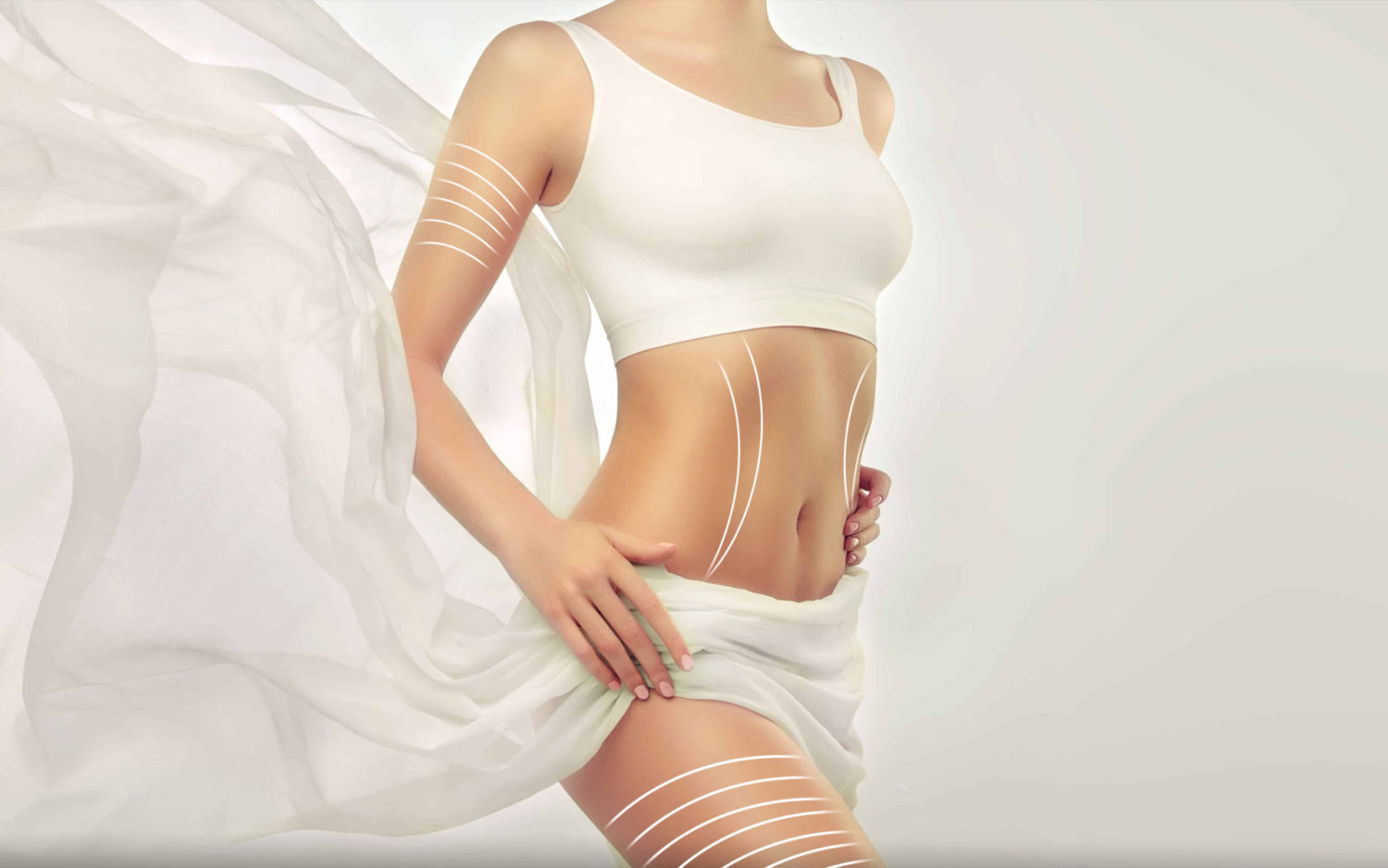 Slimming Pro Package
Perfect Silhouette for the New Year's Eve
Slimming Pro Package – Perfect Silhouette of your body!
The Aquaterra Laser & Esthetic Centre has some good news. Especially for those who want to achieve maximum effect in a short period of time, Aquaterra Laser & Esthetic Centre has developed a unique set of procedures that does not require a large number of visits, but promises instant results.
The uniqueness of the program lies in the fact that it was developed by a team of highly qualified doctors and cosmetologists, it includes the correct sequence of procedures, the combination of which stimulates physiological and metabolic processes without harming the body and skin. For a more effective result, it is recommended that you consult a doctor at the Aquaterra Laser & Esthetic Centre before starting the procedure.
Thanks to the Slimming Pro Package program, for three weeks (12 days involved) you are invited to visit a complex of 18 most effective procedures aimed at improving skin tone, improving its quality, losing weight, correcting problem areas, removing excess fluid from the body, and fighting with cellulite.
The Slimming Pro Package program consists of different but equally effective procedures:
Hydromassage. A pleasant hydromassage procedure strengthens the walls of blood vessels, restoring their elasticity, stimulates the elimination of toxins and fluids from the body. Water massage accelerates the recovery of motor functions, increases the mobility of the joints and spine.
Pressotherapy. Stimulates the lymph flow, which helps to remove the products of the decay of fat cells from the body. Therefore, pressotherapy is recommended after hydromassage to accelerate the results.
LPG body. World leader in body shaping. Endermological LPG vacuum-roller lipomassage will start the process of burning fat, reduce body volumes and manifestations of cellulite, tighten your skin.
Body Scrub. Peeling cleanses the skin and eliminates dead skin cells, making it firm, soft and smooth, starting the rejuvenation process.
Parafango. It has a strong anti-cellulite effect, eliminates excess centimeters on the body, improves body contours and has a strong rejuvenating effect.
A procedure from a series of detox programs that is recommended for clients with problems such as swelling, fluid congestion, cellulite and dry skin.
After having completed a course of 18 procedures, you will noticeably feel the difference, and in combination with proper nutrition and exercise, you will achieve an incredible result in such a short time! Believe me, your body will thank you with radiant skin and a beautiful silhouette.
You will celebrate New Year in the most worthy way!