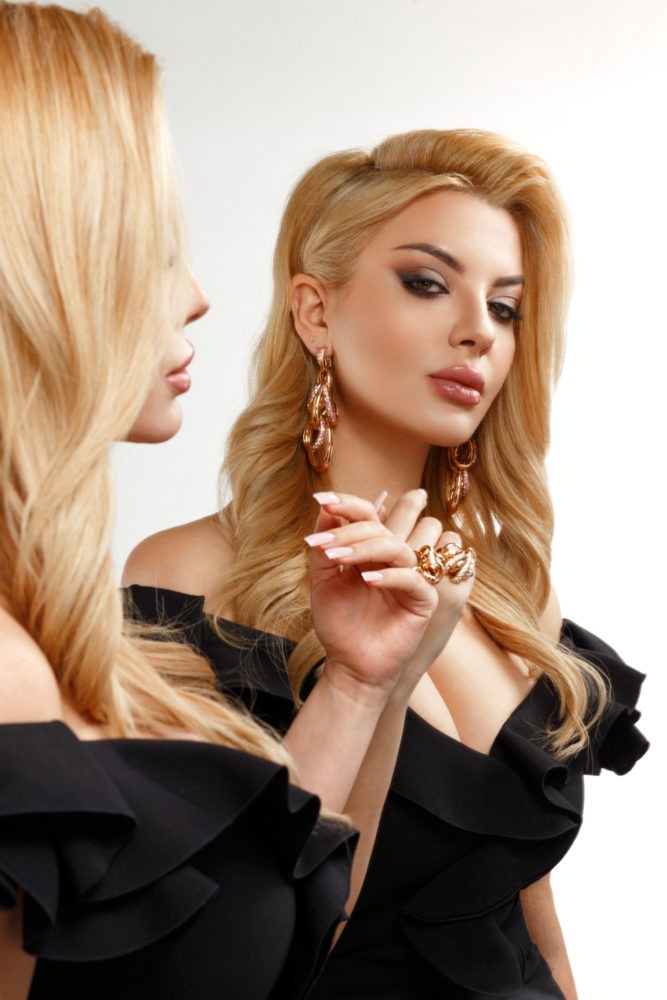 Beauty Salon
Premium level Beauty Salon where your dreams will come true.
Aquaterra Beauty Salon

Aquaterra Beauty Salon is a premium-class salon with a comfortable setting, cozy atmosphere and with the best experts of the country.

Our stylists create unique looks, incorporating your own unique personality by using high-quality products and leading brands such as L'Oreal and Kerastase.

On the menu are: fancy haircuts, hair coloration, foot and hand SPA, hair SPA rituals and many other procedures which will help You to emphasize Your beauty.

The special features of Aquaterra Beauty Salon:

Originality of the design and excellence in service. Trendsetter in the design of beauty salons – designers from Italy – contributed to its originality. Salon is equipped with facilities and furniture of the Italian company Maletti, which will satisfy even the most demanding customers.
Comfortability. After a spa treatment or a workout, You can do an hair arrangement or any other beauty treatment without the need to leave the territory of the club.
The products of the world's best brands. The Aquaterra Beauty Salon gathered the world's best brands with multimillion lists of fans, including stars and celebrities. We are proud to present these exclusive brands like L'Oreal and Kerastase.
Care and loyality. To visit the club became even more pleasant for You, all Club members has special bonuses of services offered by  beauty salon.
Beauty Salon can be visited by all interested persons  and  is not necessarily to be a member of Aquaterra Club, because  it is located in a separate wing with its own entrance.

Experience the refined service, flawless beauty and spiritual harmony just at Aquaterra Beauty Salon.