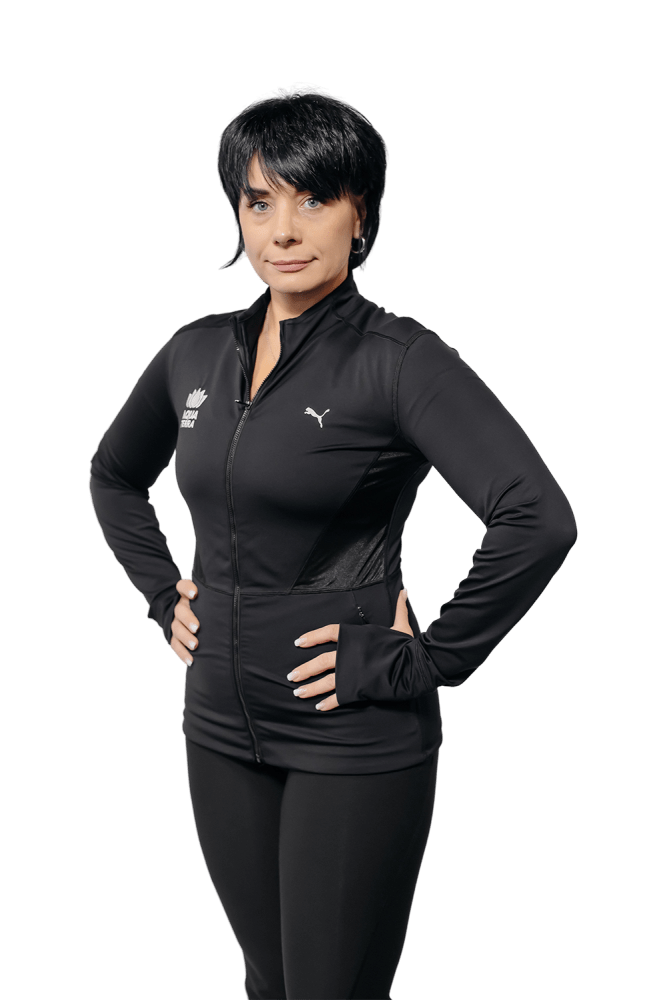 Alina Cebotari
Group fitness instructor
Information
Personal trainer
Group program instructor, "Move On " master-trainer, certified personal trainer, international fitness presenter.
Certified specialist in the field of strength training, functional training (advanced functional training instructor), dance and step aerobics, aqua aerobics, cycling according to the Schwinn system.
Certified specialist in stretching and remedial gymnastics, natural movements.
Certified specialist in nutritional medicine
Experience in preparing individual programs; "correction of figures" - "healthy back" - "weight loss and a healthy heart" - the "start" program for beginners - "extreme" program for advanced athletes and professionals - "smart body" program - the "teenager" program
Work experience in fitness since 2005.